Transfer Palma de Mallorca Airport to Cala Millor
Why book a private transfer
How to get from Palma de Mallorca Airport to Cala Millor?
If you are looking for a low cost private taxi service to get to Cala Millor, You have found it! In Raicars Mallorca Transfers we will be happy to offer you our private transfer to take you to Cala Millor. 
Cala Millor is just 73 km from Palma de Mallorca Airport (PMI). 
With our private taxi services we take you from Palma de Mallorca Airport (PMI) to your holiday accommodation located in Cala Millor and vice versa. 
Our driver will be delighted to welcome you at the airport to take you straight to your holiday accommodation in Cala Millor, with a door-to-door service and one-hour and fifteen-minute trip.    
Rated excellent by real customers
Why book your private transfers with Raicars.com?
What to do in Cala Millor?
Cala Millor is the ideal place to enjoy a stay in Majorca with your family. It belongs to the municipality of Sant Llorenç des Cardassar, which has a population of 5,000 inhabitants. It is located in a quiet tourist area in the east of the island of Majorca, where you can enjoy a family atmosphere, an endless number of things to do, the crystalline waters of its beaches and, of course, the lovely sun of Majorca.
The beach of Cala Millor is 1750 metres long full of sand and 35 metres wide. It has a sun lounger and sun umbrella service, it also offers the possibility to rent a "velomar" with a small waterslide for those families with children and also for those who just want to give a push to the pedals in the sea.
Being on holiday does not mean that you cannot do sport, in the vicinity of Cala Millor you will find different companies that will offer you the opportunity to enjoy water activities such as Kayaking, Paddle Surf or even ride a jet ski in front of the bay of Cala Millor.  
Special experience in Cala Millor
If you are curious to see what is submerged in the splendid Mediterranean Sea, you will have the opportunity to practise scuba diving. You will find companies that offer excursions and diving lessons in Cala Bona, although if you are not interested in diving but in seeing the seabed with your own eyes and with a fish's eye view, you can board one of the tourist boats from Cala Millor, the catamaran Glass Bottom Boat, which is fitted with a glass bottom that allows you to see the seabed and all its fauna, during the trip you will also be able to see the entire east coast of Mallorca with a panoramic view. The catamaran makes different trips connecting Cala Millor with other places you can also reach with our taxi transfers to Cala Ratjada, Cala Bona, Sa Coma and Porto Cristo.
Do you fancy a shopping trip? 
When it starts to get dark, you will appreciate a stroll along the seafront where you will find a wide variety of clothes shops, as well as different ice-cream bars with terraces where you can sit and have an ice-cream.
What to visit in Cala Millor?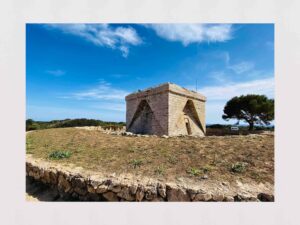 In Cala Millor you will have the opportunity to visit the Castell de la Punta de n'Amer which is located near the Cala Millor bay, it is perfect to rent a bike to get there, the route offers some sandy paths along the rocky coast where you can enjoy the beautiful views and the peacefulness until you get to the Castell where you can refresh yourself and get some energy in the restaurant before going back to Cala Millor.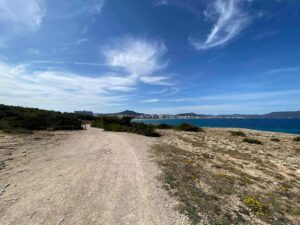 Near Cala Millor you will be able to visit other incredible places such as the Caves of Drach which are located in Porto Cristo, just 15 minutes away, the emblematic villages near the locality such as Artà or Son Servera where you will be able to visit the typical weekly market every Tuesday and Friday respectively.
Other taxi transfers destinations in Mallorca