Transfer Palma de Mallorca Airport to Sa Coma?
How to get from Palma de Mallorca Airport to Sa Coma?
If you are looking for a low cost private taxi to get to Sa Coma, You have found it! In Raicars Mallorca Transfers we will be happy to offer you our private taxi transfers services to take you to Sa Coma.
Sa Coma is just 66 km from Palma de Mallorca Airport (PMI).
With our private taxi services we take you from Palma de Mallorca Airport (PMI) to your holiday accommodation located in Sa Coma and vice versa. 
Our driver will be delighted to welcome you at the airport to take you straight to your holiday accommodation in Sa Coma, with our door-to-door service and one-hour and ten-minute trip.  
What to do in Sa Coma?
Sa Coma is ideal to enjoy a stay in Mallorca with your family. It is one of the most popular tourist places on the island, located in the east of Majorca island and it belongs to the municipality of Sant Llorenç des Cardassar.
If you are travelling with children you can be sure that they will be entertained as most of the hotels in Sa Coma offer a wide variety of activities for everyone and entertainment for the little ones. You can spend a day at "la Reserva", a small water park with an all-inclusive service for the whole family where the little ones will enjoy the water attractions available. If you would like more information, ask at the reception of the hotel where you are staying for more information.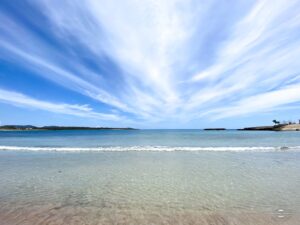 Sa Coma offers a beautiful sandy beach with an incredible turquoise water where if you decide to take a swim you will feel completely immersed in the Mediterranean Sea, in addition to the 800 meters long and thirty meters wide sandy beach offers a service of sunbeds and umbrellas so you can relax on the sand. If you're lucky, you may come across some vendors offering fresh fruit for you to enjoy right on the beach. Don't forget to take a refreshing bath in the public showers on the beach before heading back to your accommodation, remember that it is vital for the sustainability of the sand on the island's beaches, which is why most of the island's beaches have showers.
When sunset arrives, you will surely enjoy strolling along the Sa Coma promenade in front of the sea, where you will enjoy the holiday atmosphere. At the end of the promenade in the direction of S'Illot, as well as several shops and a supermarket, you will find a small amusement park where the children will have a great time.
What to visit in Sa Coma?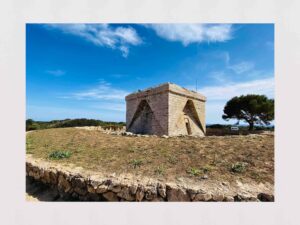 Near Sa Coma is the Castle of Punta de n'Amer where you can get there by bike or on foot, the castle is located in a protected area and can be visited free of charge by everyone. It is a small castle that was built at the end of the 17th century as a watchtower. Nowadays you can access the interior by means of a wooden bridge, once inside you will find various paintings and historical information, by means of a spiral staircase you can go up to the top where once outside you will find a cannon.
Sa Coma offers a wide variety of things to do and to visit and apart from the lovely beach, just outside Sa Coma there is also the Safari Zoo, if you like animals and want to visit it, you should know that there is a free bus service that stops at various points in Sa Coma and Cala Millor and will take you to the Safari, if you decide to visit it you will pass through an open area surrounded by animals in freedom such as giraffes, rhinoceros, zebras, gazelles and many more exotic animals.